The Viking Plastic Packaging, Inc. Approach
At Viking Plastic Packaging, Inc., we have a tried-and-true method to help our partners find the best equipment and materials for their products. To ensure you can access premium equipment and materials, we:
Provide premium technology: Our team takes the time to find all the best technology for the plastic packaging industry. We provide equipment and materials designed with optimal features and specifications for the field.
Apply it to your process: Finding the right products is just the start. We also help you integrate premium packaging solutions into your manufacturing process.
Maximize efficiency and performance: Our team knows the industry inside and out, and we want to help you succeed in every way. We focus on optimizing automation and finding proper materials for your application. During machine installation, we ensure an effective layout and product flow. Our team also offers assistance long after installation with our end-to-end packaging solutions, supplies and service.
The Benefits of Premium Equipment and Materials From Viking Plastic Packaging, Inc.
We provide top-of-the-line equipment, materials and maintenance services for businesses requiring packaging solutions. Our goal is to provide access to premium products and end-to-end service for all of our partners. With these goals in mind, partnering with Viking Plastic Packaging, Inc. as your full-service packaging solutions provider needs comes with numerous benefits, including:
Products to market faster: We choose high-end machines and materials because we know the importance of having protective, durable packaging for the manufacturing and distribution processes. We ensure the equipment and materials will optimize productivity, ensuring your products get on the market as fast as possible.
Cost-effective machines and equipment: We provide premium machines and materials because we know they are built to last. The investment you make in the equipment and supplies we offer is worth it because they are durable, functional and help you get the job done in the best way possible for lower packaging costs over time.
Equipment service and installation: Our teams have the necessary expertise to install and service all machines at your facilities correctly. Professional service ensures wrapping machines and other equipment perform at optimal levels. We are a leading OEM parts and service provider, meaning we will be here with you from installation to the end of the product's life.
Our Process
Schedule a Demo
1.

Schedule a meeting
with us

2.

Bring your product
in to discuss

3.

Put our equipment
to the test
Packaging Equipment
We have a full line of packaging equipment and innovative turnkey packaging solution services that are designed to improve production efficiency and maximize profits for our partners.
Premium Shrink Films
OPP Overwrapping
Stretch Films
Stretch film is a popular unitization method for securing boxes or bags to a pallet for safe shipment in today's marketplace.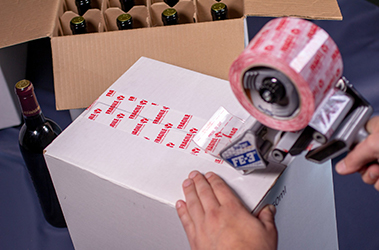 Carton Sealing Tapes
Custom Films
About Us
We believe in partnerships that create solutions
As an industry leader since 1967, Viking Plastic Packaging, Inc. continues to meet and exceed its primary goal of providing customers with the best packaging solutions at the lowest possible cost. Backed by the industry's finest equipment, materials and technicians, Viking Plastic Packaging, Inc. has continued to stand out in its ability to deliver the goods for more than 50 years!
Find Your Solution With Viking Plastic Packaging, Inc. Today
At Viking Plastic Packaging, Inc., we are a full-service packaging equipment and service provider. We offer new and used equipment and materials. We also provide comprehensive and consistent service and installation for our machines. With decades of experience, our team knows how to handle any job and help you find suitable products. Browse our website to see everything we offer or contact us online today to find your packaging solution.